New Jersey is known for its chilly winters and it can be really frustrating when you try to turn on the heating system and it doesn't work. Has something like this ever happened to you?
A faulty heating system during a cold spell can cause a lot of stress for you and your family members.  If you have elderly adults, children or pets living under your roof, it becomes imperative to keep your home warm and comfortable during the cold winter months. A malfunctioning heating system in your home could invite more worries during the cold season. For example, the water in your pipes could freeze which can result in broken pipes and water damages. This is the last thing you need during the winter. However, as with all machines, things can go wrong if they are not properly maintained. The heater, furnace, heat pump, or even the boiler can suddenly stop working. During a situation like this, you need proficient heating repair NJ contractors to take care of the issue.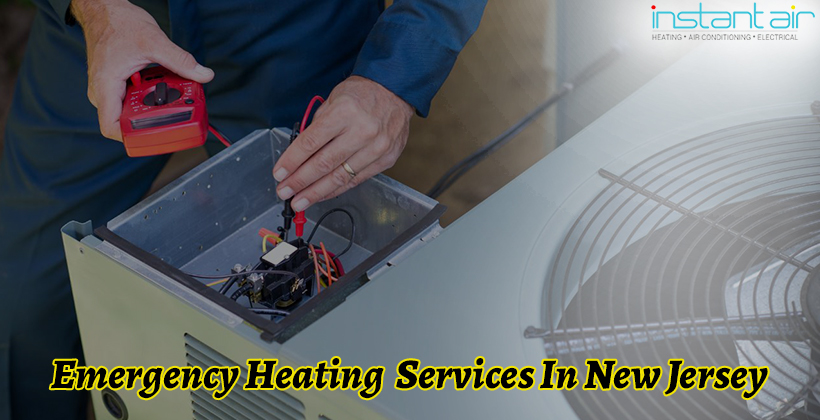 Emergency Furnace Repair
If you are facing any issues with your furnace, don't wait till things get worse. Reach out to us right away! Schedule an emergency furnace repair appointment with our experts and we will take care of the rest. Our technicians can reach your doorstep within an hour. We offer heating repair services for all types of furnace models and our licensed professionals ensure to perform a thorough evaluation of the damages before providing the estimates. So you will know the total repair cost upfront.
In case you choose to go with a replacement, we can handle that too. We can help you choose from the latest energy-efficient models that fit in your budget.
Quick and Efficient Emergency Heating Repair Services
We offer emergency heating services throughout New Jersey. We specialize in;
Gas Furnace Repair, Replacement & Installation
Heat Pump Replacement & Installation
Hybrid Heating Replacement & Installation
Ductless Mini-Split Replacement & Installation
We value your time, comfort and satisfaction. You deserve a reliable, safe and efficient heater, so we have dedicated our lives to being the best heating repair company NJ has to offer.
Trustworthy Professionals
It could be quite stressful to deal with a heating emergency and you certainly don't need the additional stress of worrying about the strangers coming to your home for the repairs. We keep our customer's safety and comfort on priority. Every technician working with us has professional training and is licensed. We do in-depth background checks and ensure they are courteous and respectful.
Give us a call
We understand the importance of a perfectly working heating system during the cold winters. Just give us a call at 856-401-7737 for any emergency heating services. We specialize in providing repair and replacement solutions for the furnaces, boilers, heat pumps, and ductless or ducted mini-split systems. For quick, efficient and reliable heating services, contact us!